Looking for smart under cabinet lighting solutions? Fill the following form. Send message to Get A Free Quote.
Share
View full details
About this item
【Application】The unique black lampcover design has no color difference with the dark background and cabinet when the light is off.And soft light when turned on,only suitable for background lighting and atmosphere lighting.If you prefer the higher brightness, sincerely recommend the strip with white lampcover:B09M8QR1KN.

【Linkable】---2 Ways to Connect, 1 400mm cable. It can be bendable and suitable for corner application. 2 PCB Chip After conneting, it becomes a whole long light.

【Dimmable】---Handwave dimmer switch,freely 0%~100% stepless dimming.Lightly wave to turn ON and OFF,put your hand under the switch position to adjust the brightness.

【Premium Quality】 ---High quality ETL certified power supply and under cabinet counter light kits,high lumen,high CRI,no light dot,no flicker,which is better show the original color of the object.

【Easy to Install】---Sufficient accessories, support 2 installation methods to meet your different needs, double-sided tape(3M tape) and clip.
Product Description
New Arrivals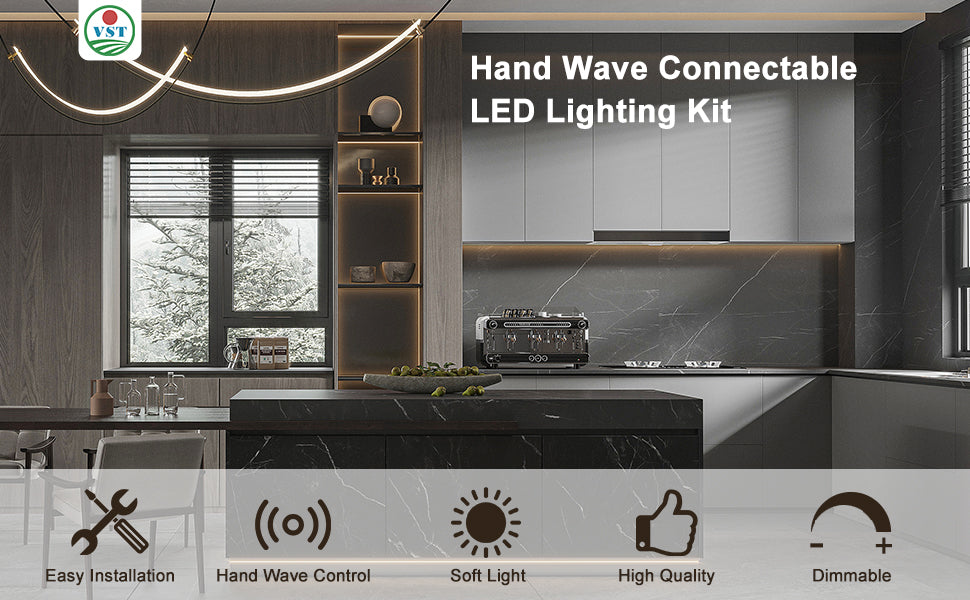 Are you still worried that the length of the profile you purchased is not suitable for the size of the cabinet at home?
Try our new product !
You can connect the lights freely,
it provides 2 connection methods and 2 installation methods,
you can control the length by yourself as long as you want.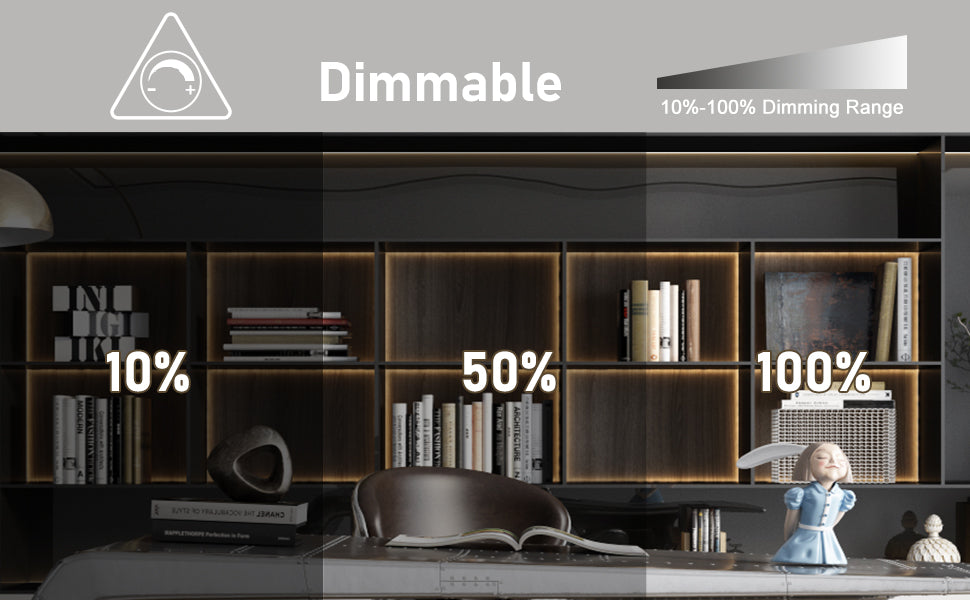 Stepless Dimming with Memory Function
The brightness of this product can be adjusted freely, and it has a memory function.
When the light is turned off, it will still be the brightness you adjusted when it is turned on next time.
10%,20%,30%,40%......You can DIY your brightness that you want.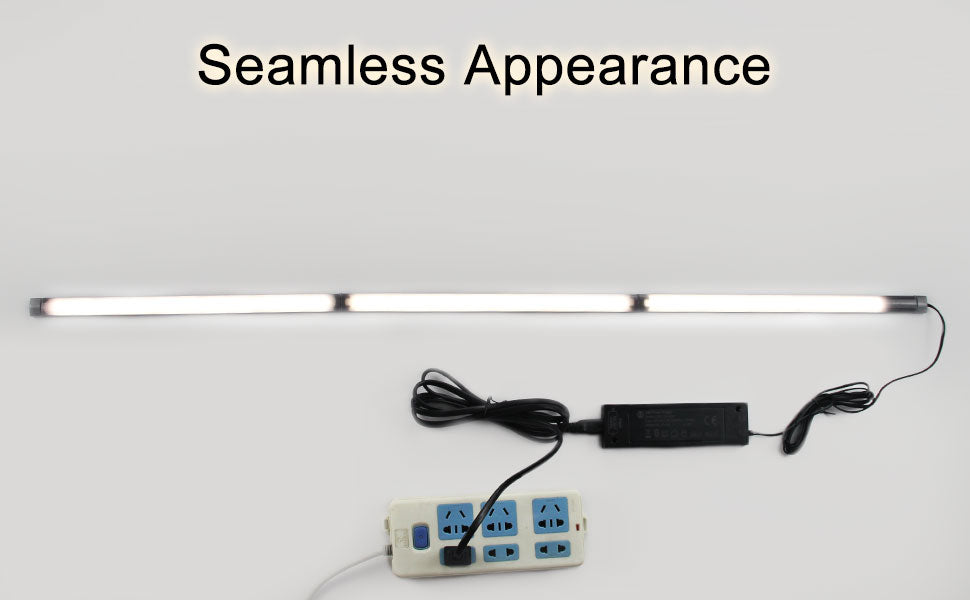 Features:
2 Ways to Connect

 

 

400mm cable,

bendable,

suitable for corner application.

(3pcs for 3 Pack,4pcs for 4 Pack)

 

 

After connecting,

it becomes a whole,

the PCB chip is invisible.

(3pcs for 3 Pack,4pcs for 4 Pack)

Hand Wave Control

 

 

The cable with JST port is to connect the driver, and the other end of the cable is to connect the first profile which has the switch.(with the hand wave logo)

 

Wave to turn ON and OFF,

Put your palm under the switch to adjust the brightness.

The palm-to-switch distance is within 3 to 50 mm.

 

DIY Length

The length of each piece is 300mm,

the length of 3 pack is 900mm,

the length of 6 pack is 1800mm.

 

You can connect the appropriate length according to the cabinet size.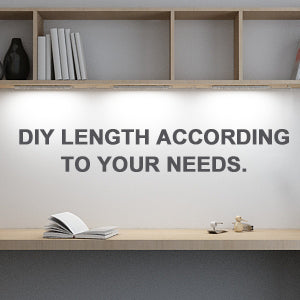 How to Unplug the JST Port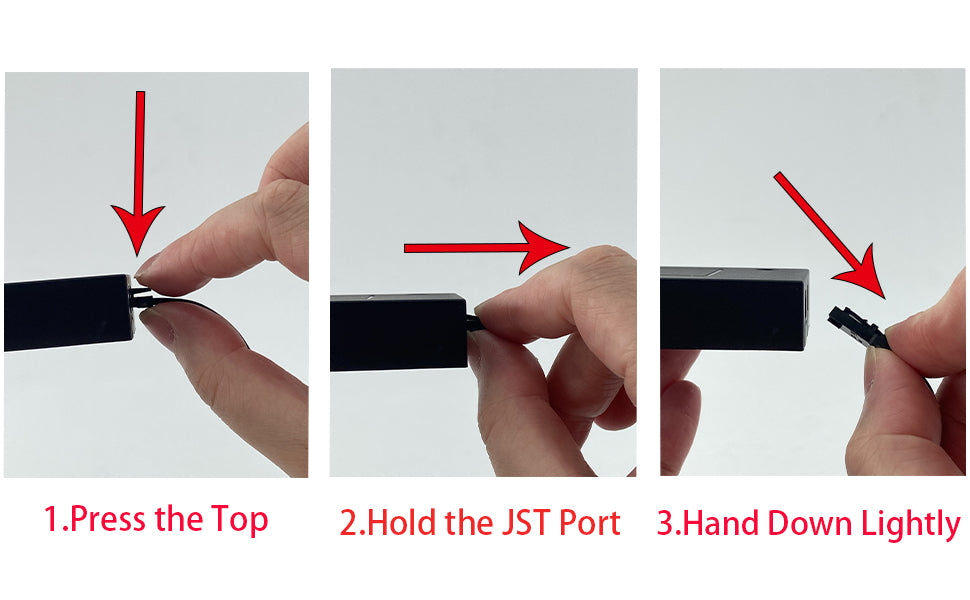 Warning : The hand must be pressed downward, do not cut it or pull it out violently.