Looking for smart under cabinet lighting solutions? Fill the following form. Send message to Get A Free Quote.
Share
View full details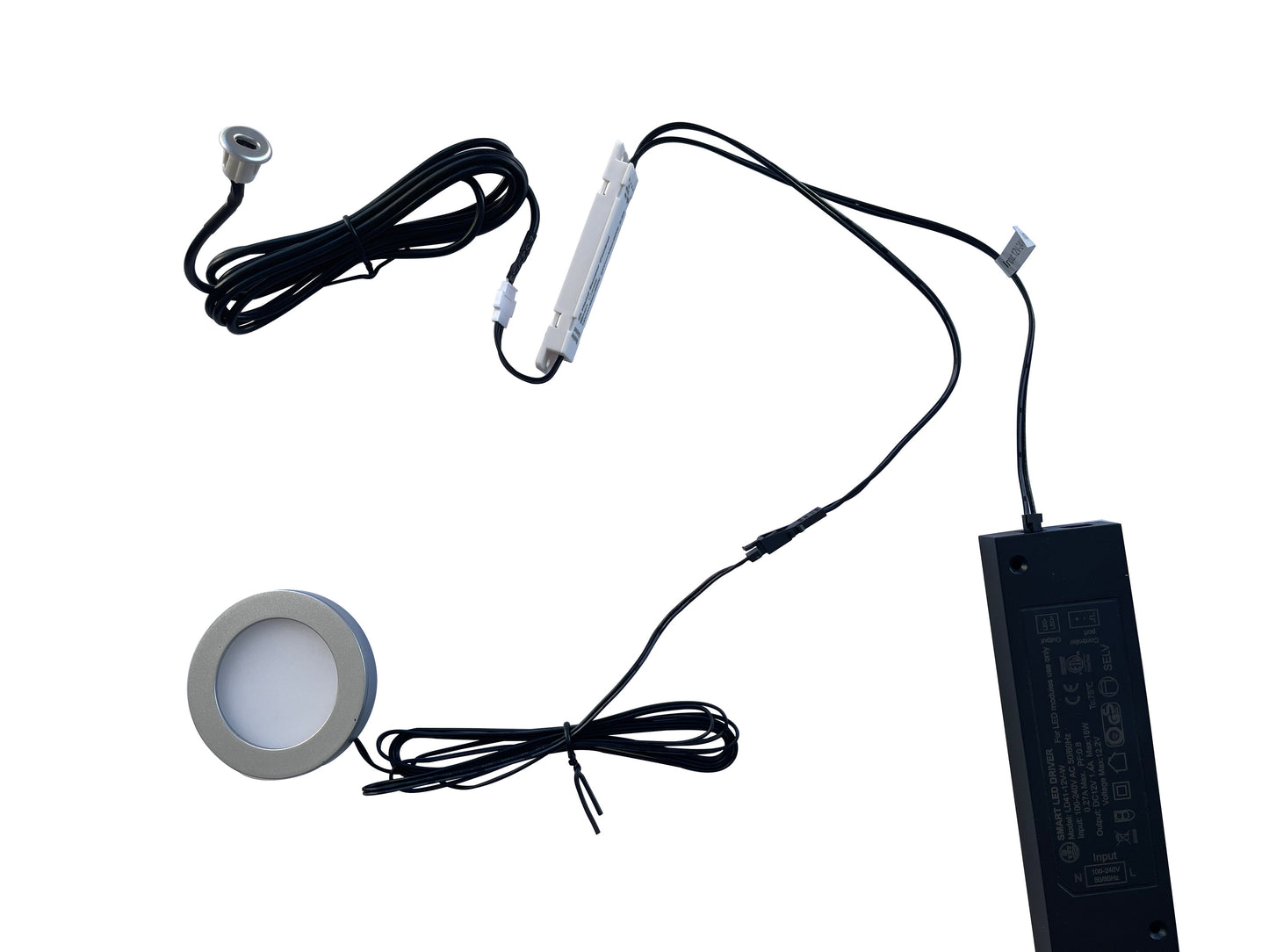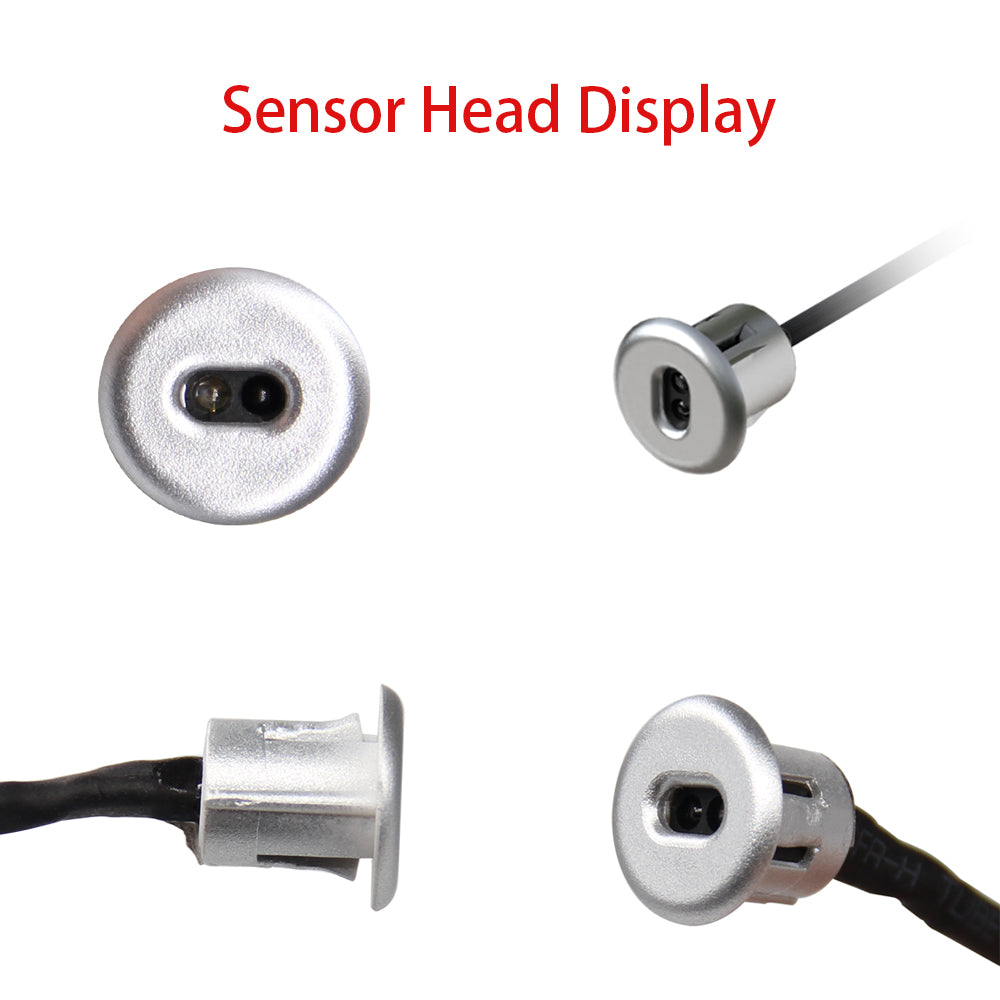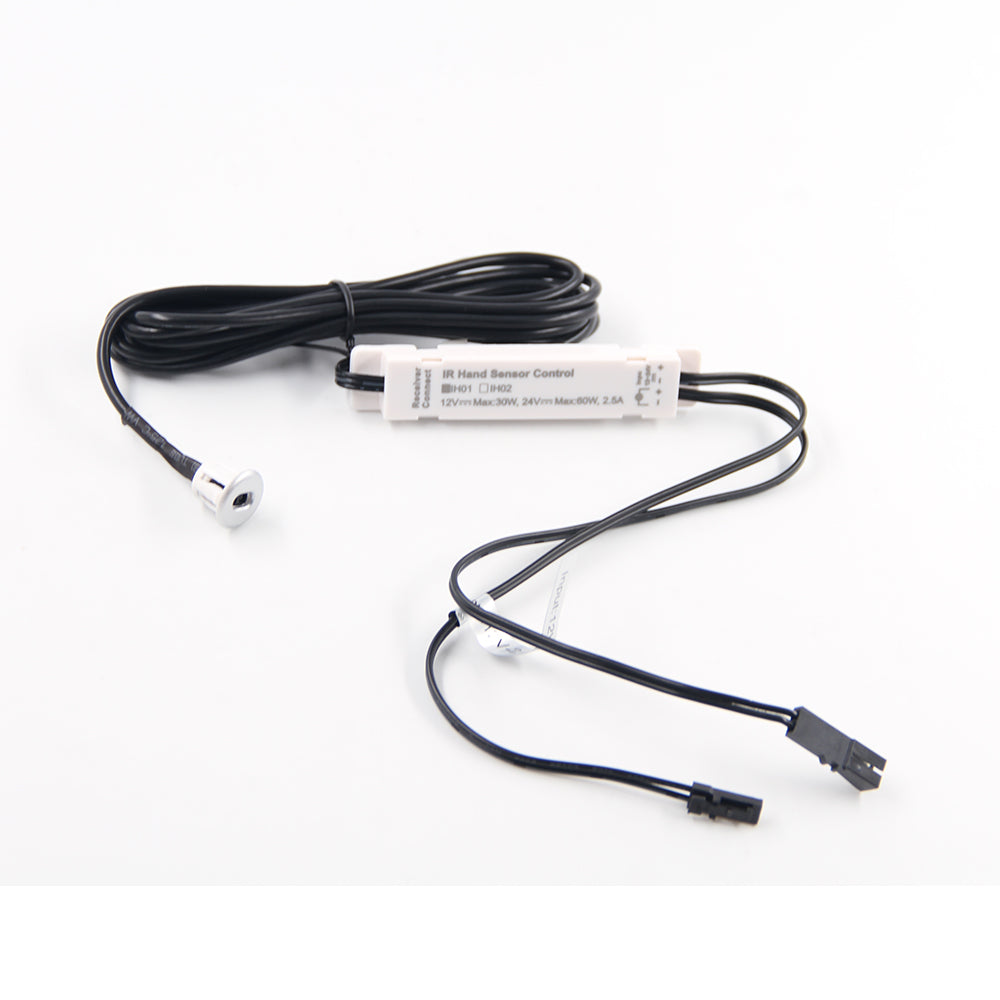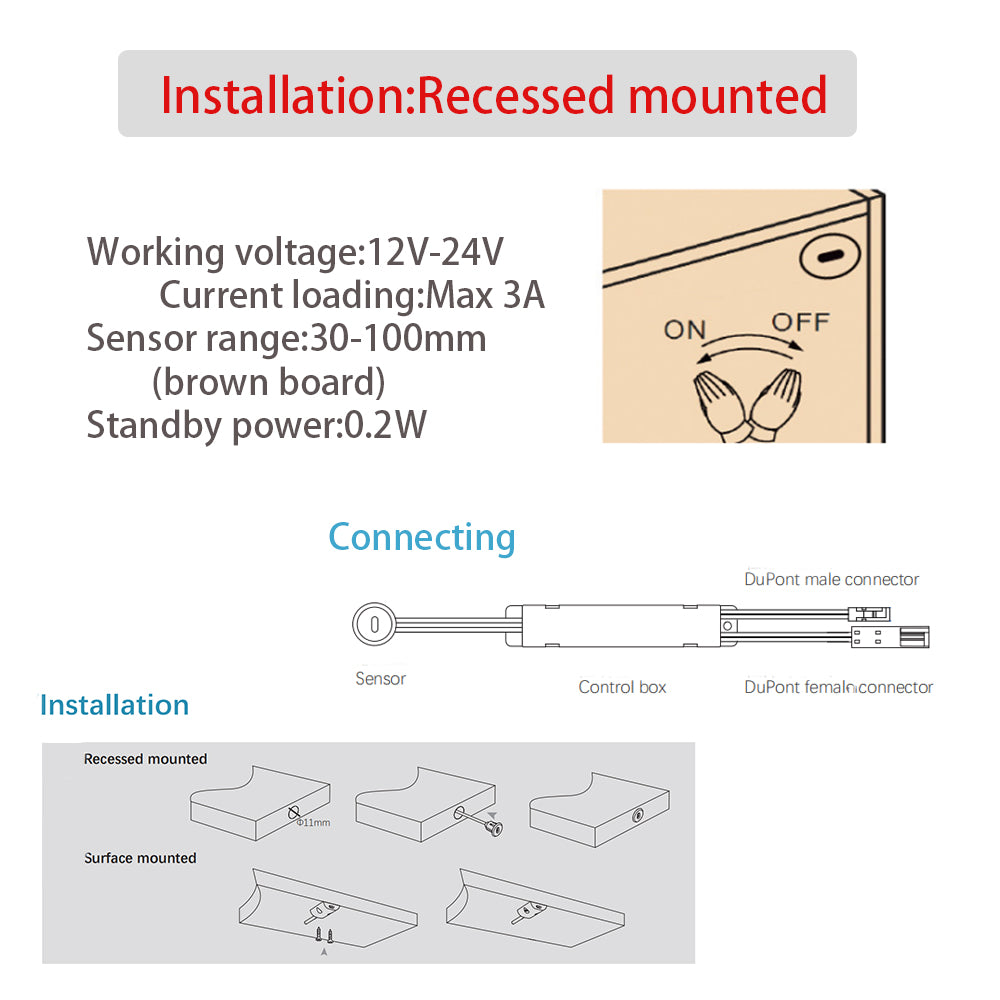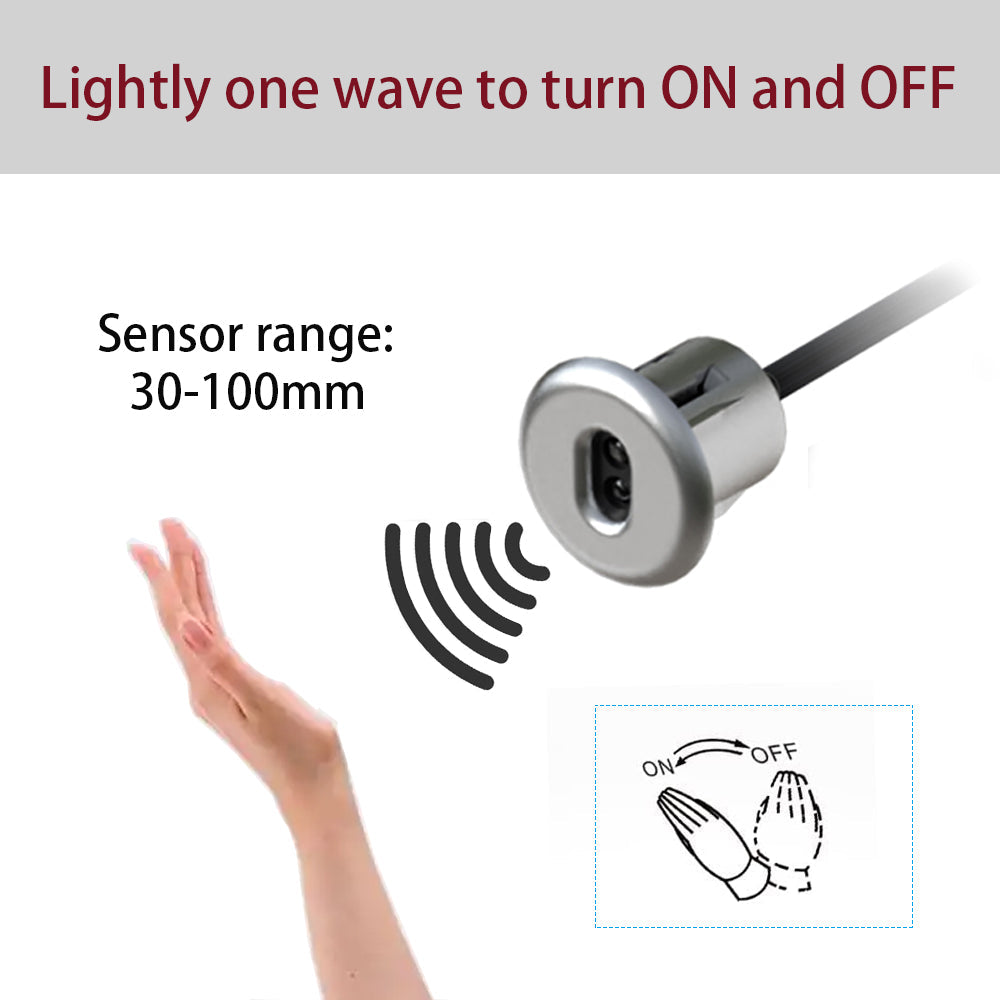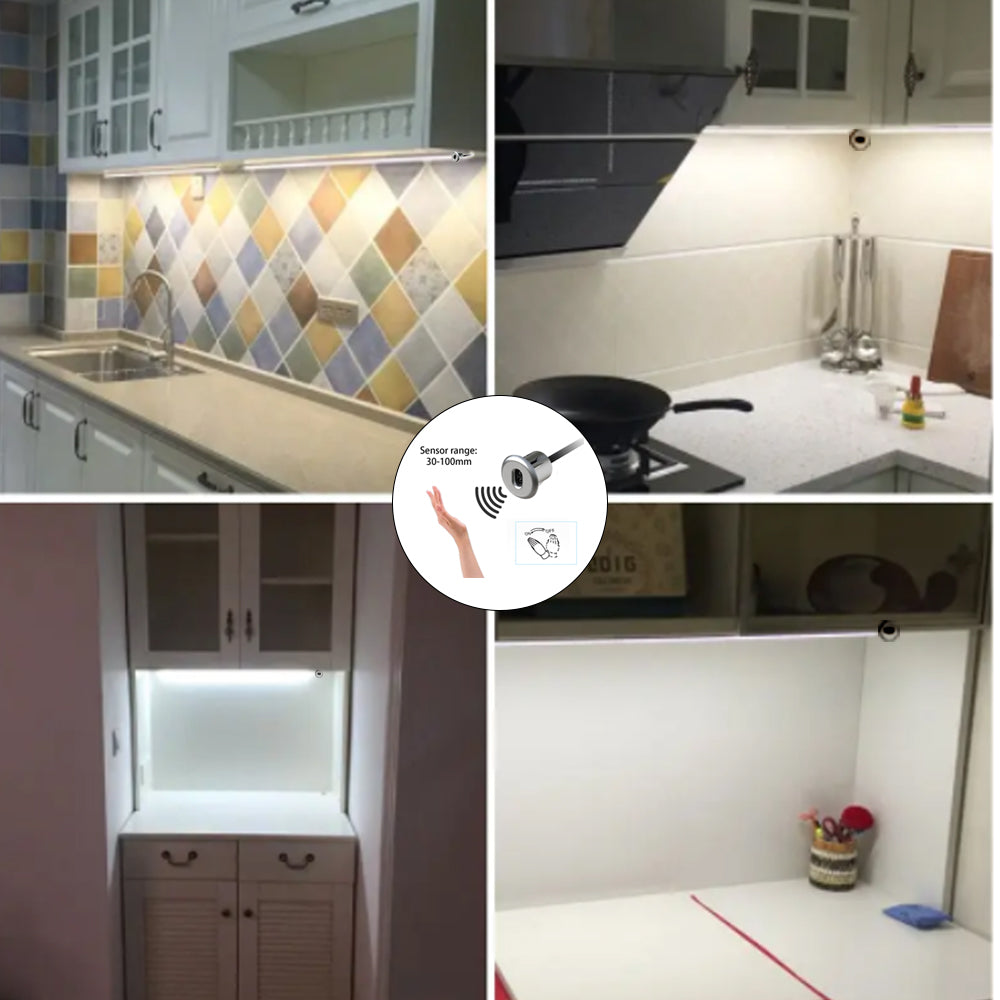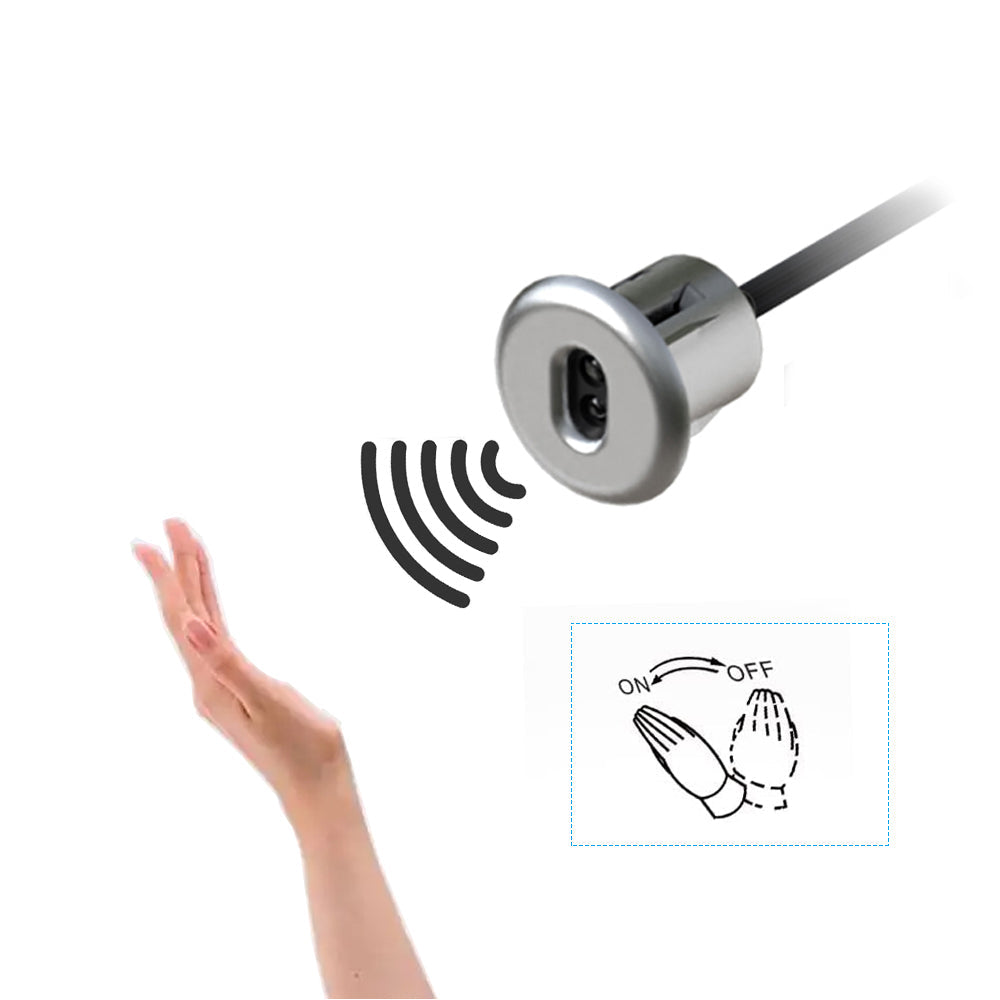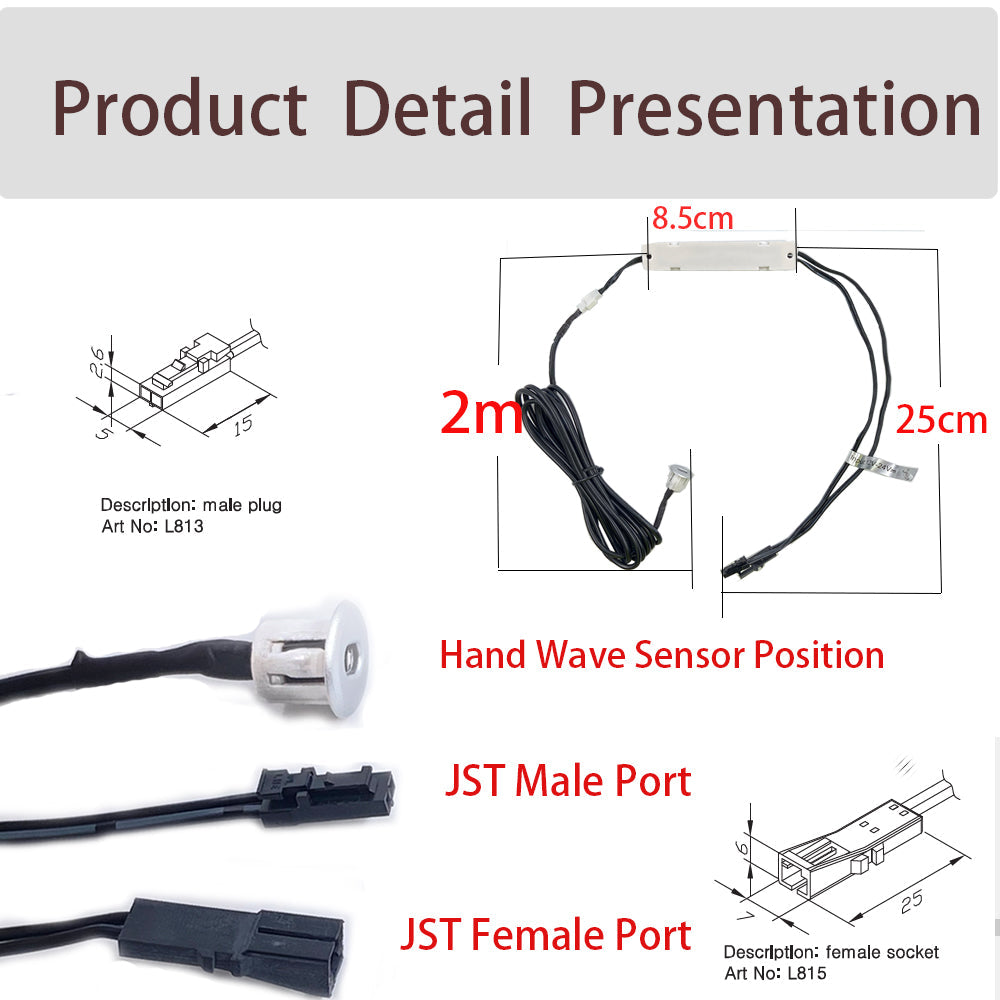 The VST DC12/24V 3A IR Handwave Dimmable Switch is perfect for controlling your LED strip lights and under cabinet lighting. With its smart design and motion sensor switch, you can easily activate it by handwave and adjust the brightness from 10% to 100%. The switch is recessed mounted and comes with JST male and female connectors. Please note that if you want to connect 24V lights, you need to cut the connector and connect them by hardwired. The switch is widely applicable for under cabinet, under shelf, counter, wardrobe, and more. It has a working distance of 90mm and a dimming distance of 20mm to 90mm. The switch also comes with a 2-year warranty.
💁‍♀️【Tip】The switch can both work under DC 12V & 24V voltage. But its connetors are 12V JST male and female,which cannot be connected to VST's 24V driver.If you want to connect 24V's light, you have to cut the connector and connect them by hardwired.

🏳️‍🌈【Motion Sensor Switch】It is activated by handwave. handwave for on/off with slowly mode, if hold your hand above the sensor, you can adjust the brightness within 10% ~100% in one way direction( Bright or Dark)..

🏳️‍🌈【Smart Design】It has memory function, When power on the status is as same as power off last time. then handwave change brightnessto 100%. When the positive and negative poles are reversed, the product will not be damaged.

🏳️‍🌈【Installation】The sensor need ressessed mounted. The input and output connector is JST female and male connector. Make sure your power adapter and LED lights connected are JST plugs. JST male and female both are 25 cm length and switch cable is 2 meters cable.

🏳️‍🌈【Wide Application】This IR handwave sensor switch can be widely applicatedfor under cabinet, under shelf, counter, wardrobe, etc. Any places you want.

🏳️‍🌈【Working Distance】The handwave working distance is 90mm in front of sensor, the dimming distance is 20mm ~90mm, the 0 ~ 10mm distance is blind zone with only handwave on/off funtion.

🏳️‍🌈【Warranty】Provide 2-year warranty after-sales service, if you got any questions, please contact us first, we will try our best to help you.