Looking for smart under cabinet lighting solutions? Fill the following form. Send message to Get A Free Quote.
Share
View full details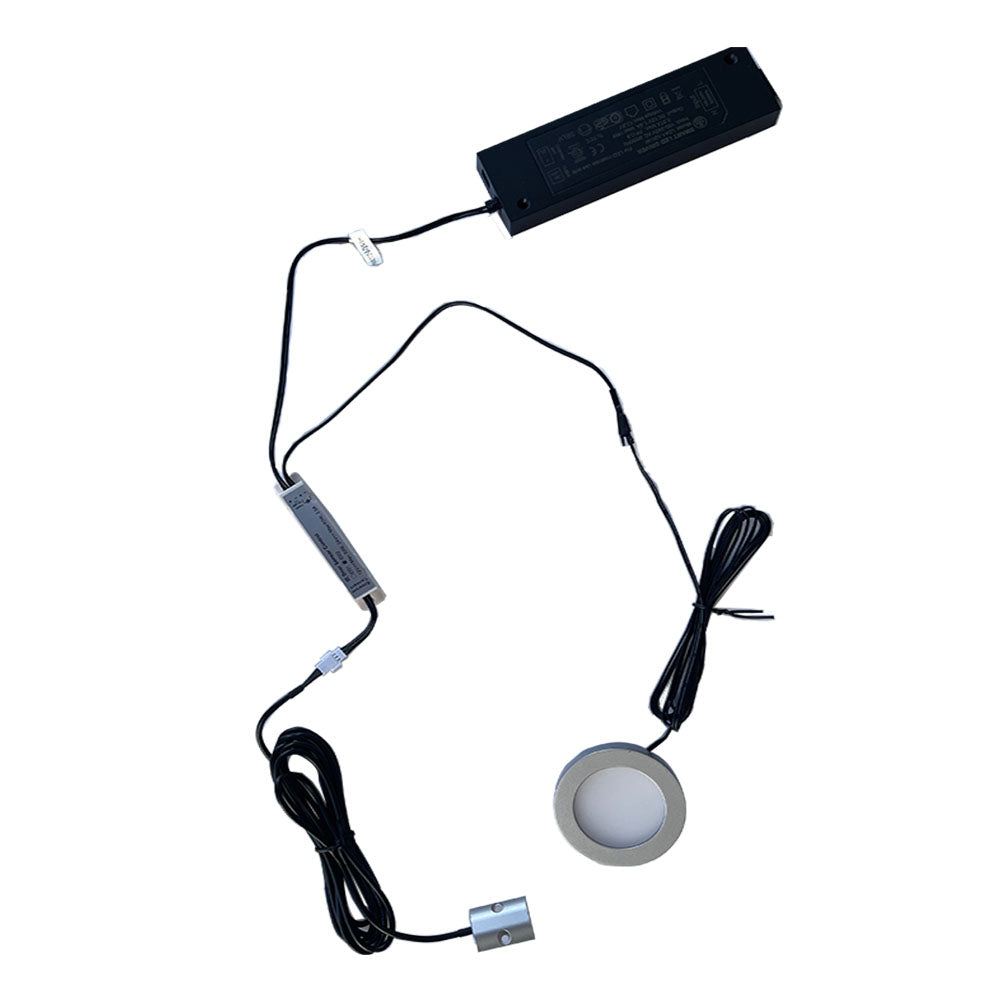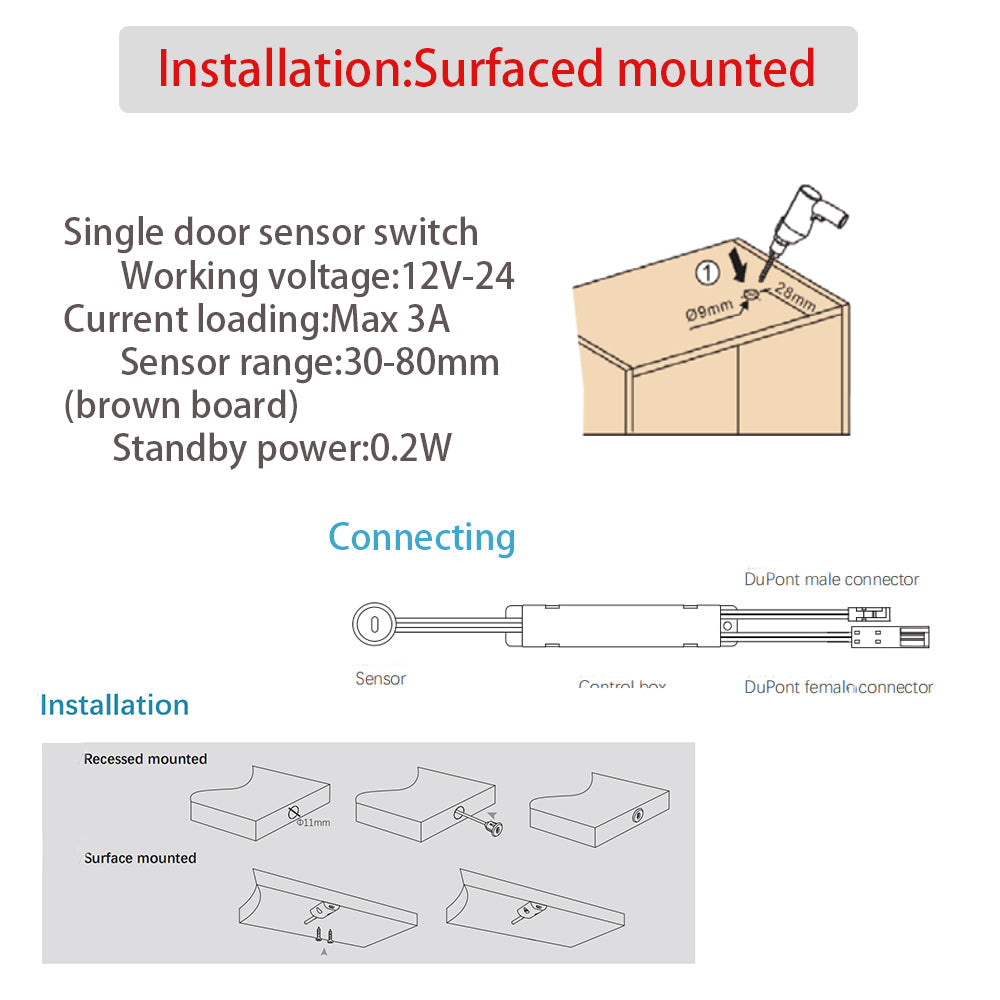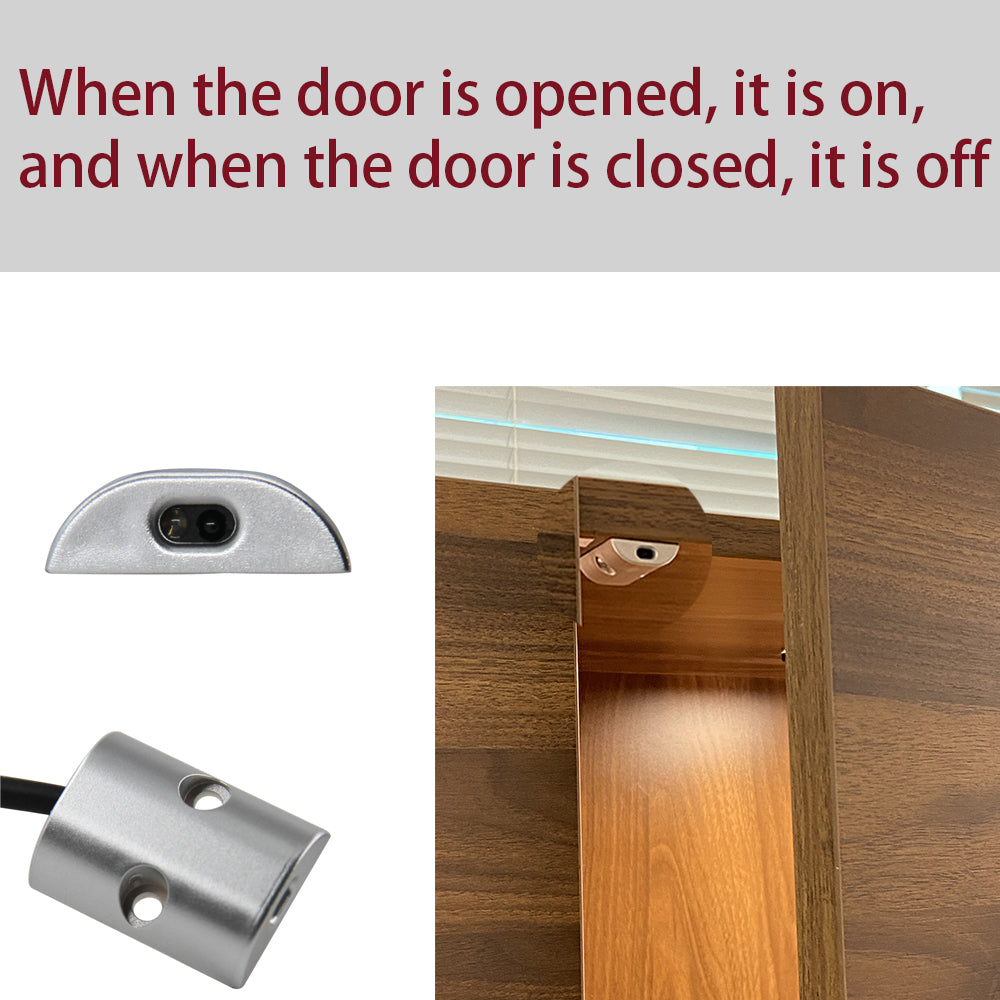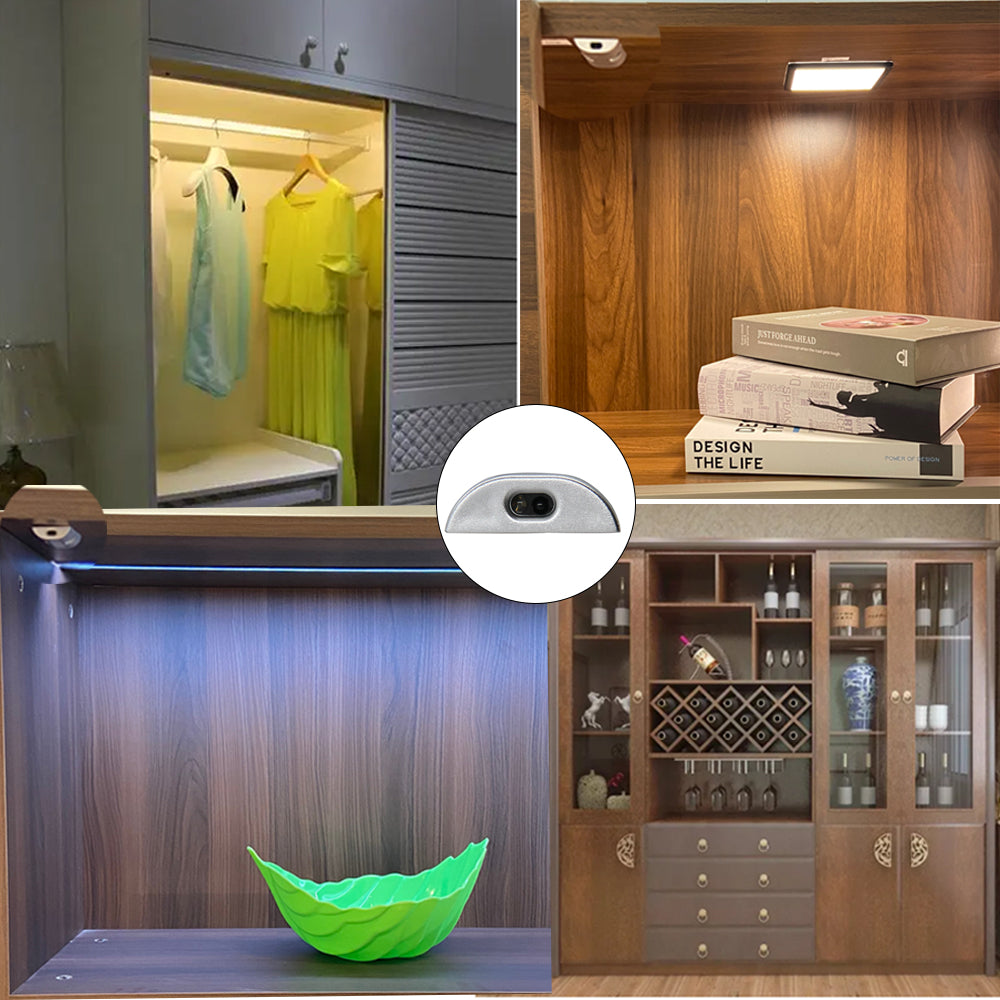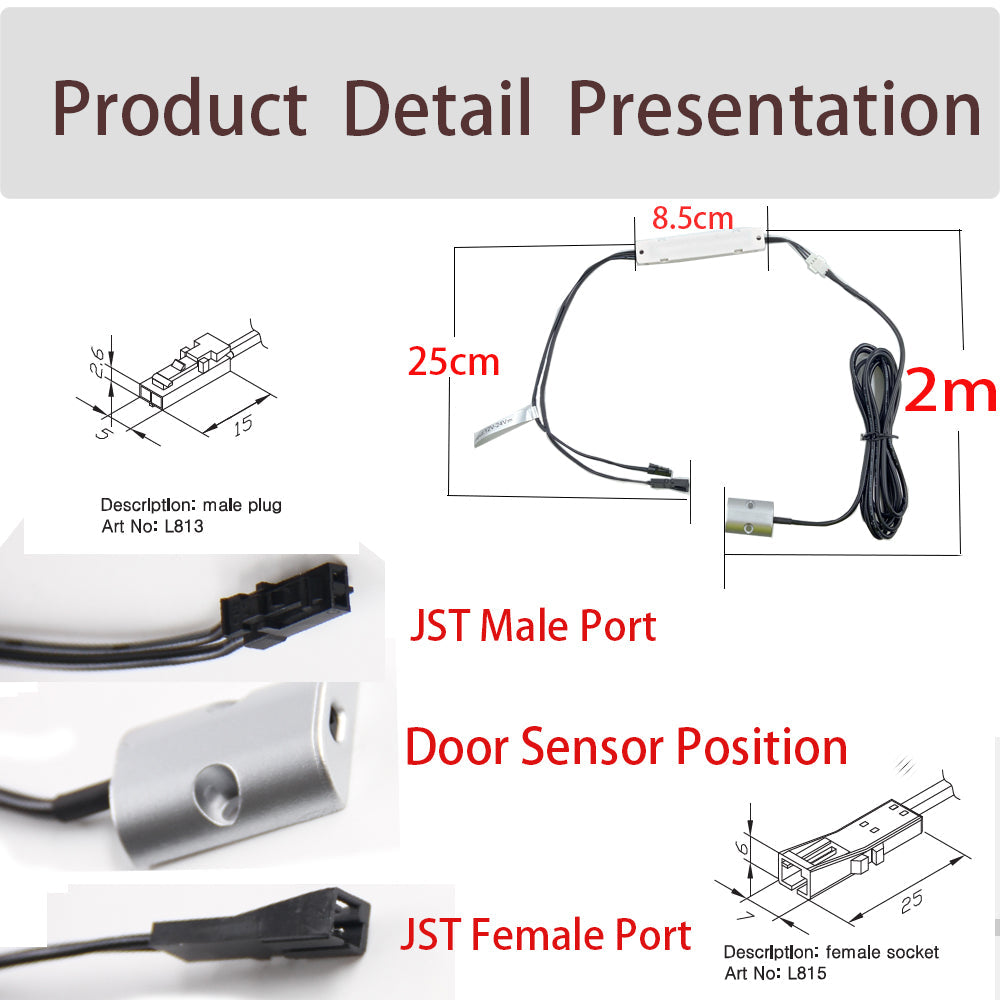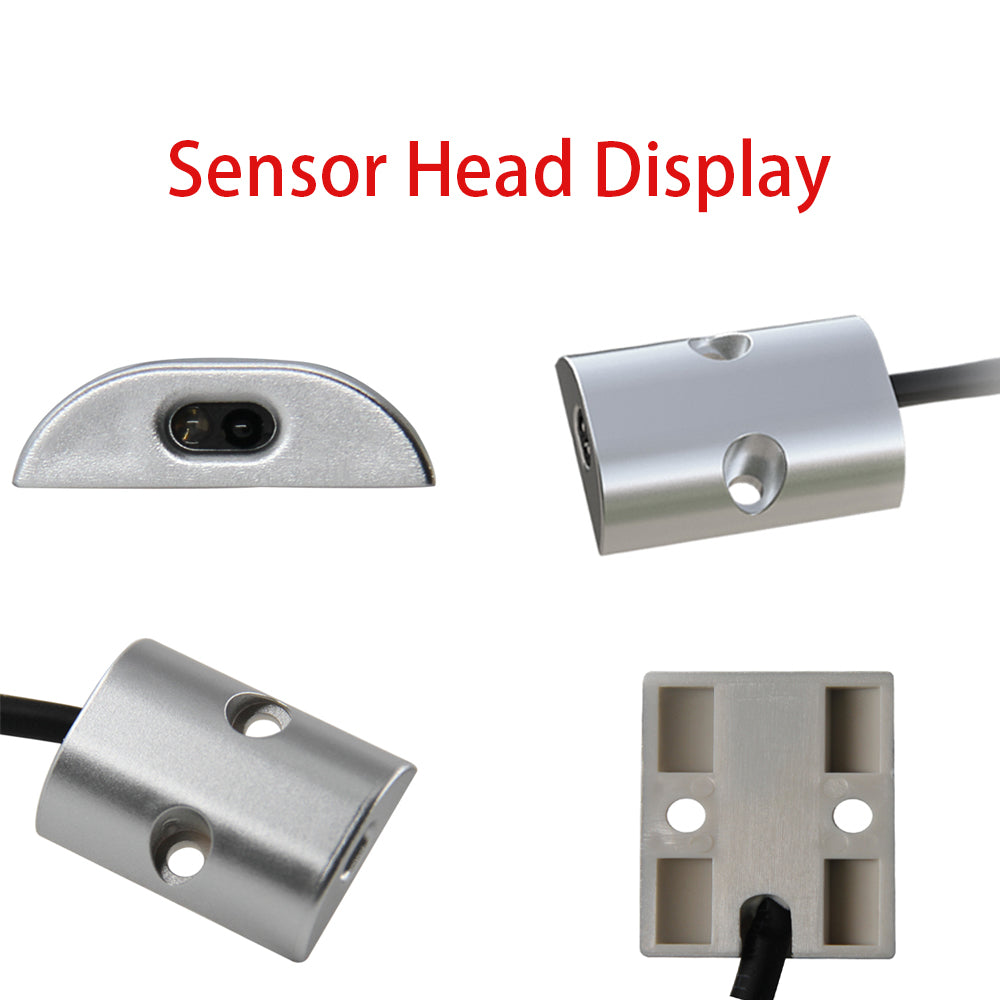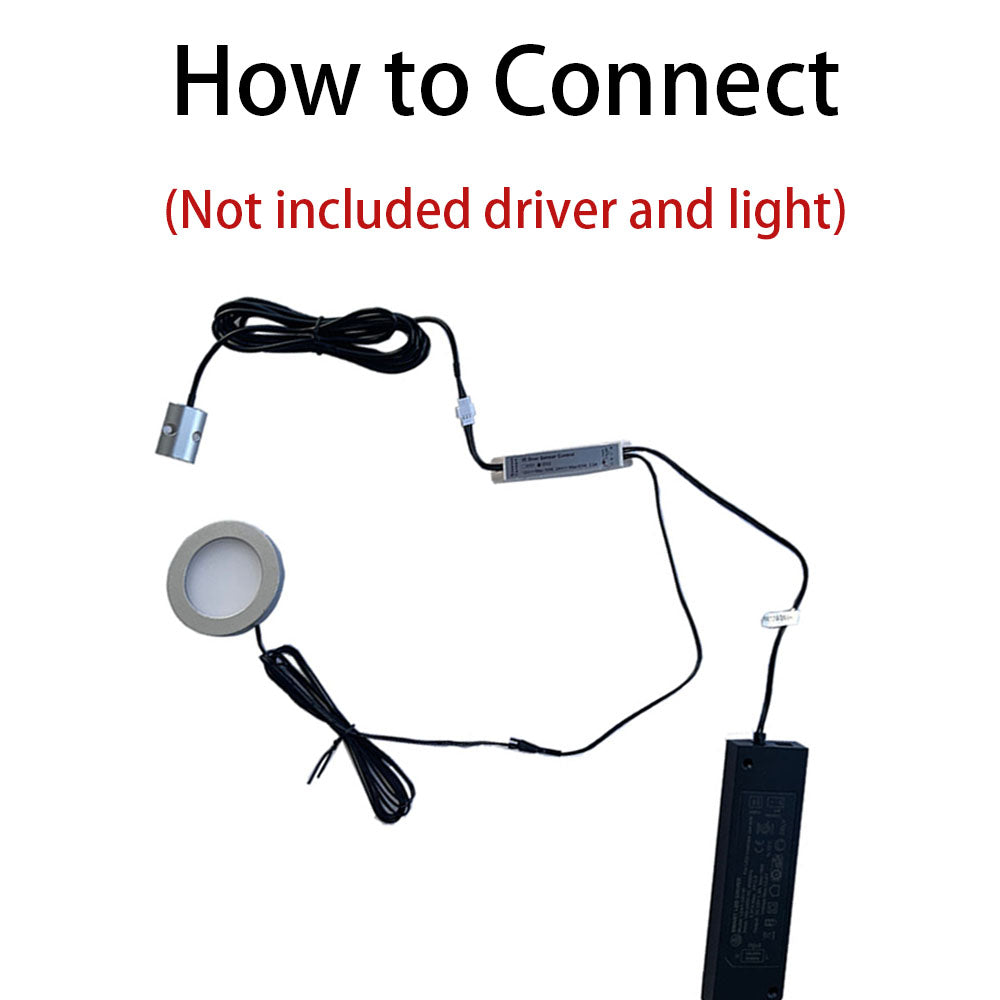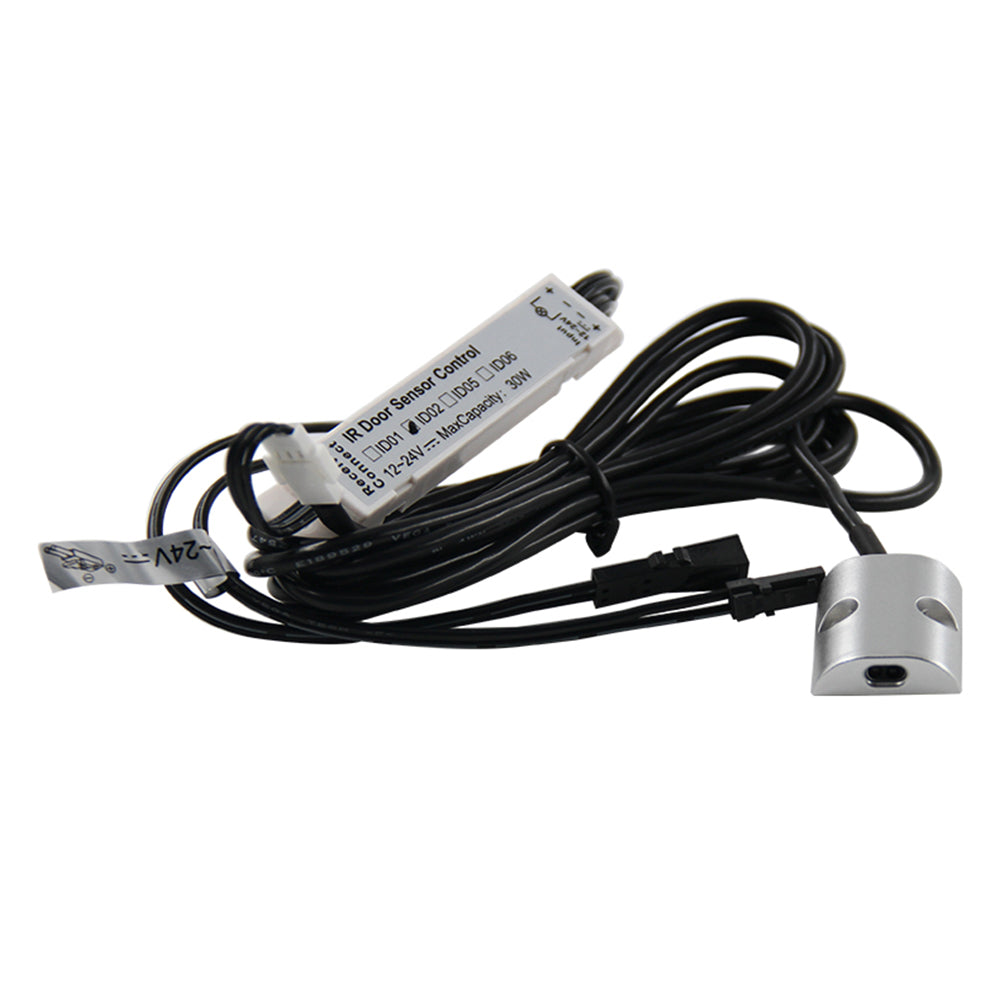 This smart switch is designed for use with 12V or 24V LED lights in cabinets and closets. The high sensitivity sensor automatically turns on the lights when the door is opened and turns them off when the door is closed. It features an ID sensor that only responds to open/close door motion. The switch comes with a 12V JST male and female connector, which is compatible with most under cabinet LED lights. Please note that if you want to connect it to 24V lights, you will need to change the connector or hardwire it. We offer a reliable after-sales service with a 2-year warranty.
💁‍♀️【Tip】The switch can both work for the 12V & 24V light. But the connetor is 12V JST male and female,which cannot be connected to VST's 24V driver.If you want to connect 24V's light,you have to change the connector or cut the connector then connect them by hardwired.Above is the professional operation, non-professionals are not recommended to try.

🏳️‍🌈【High Sensitivity】Automatic door sensor switch for 12VDC/24VDC in-cabinet/closet LED lights.When you open the door, this door-sensor-switch will turn on the LED lights automatically. When you close the door, this door-sensor-switch will turn off the LED lights immediately.

🏳️‍🌈【ID Sensor】Designed to work in cabinets with doors ! Only Open/Close Door can make this door-open-sensor switch to work !

🏳️‍🌈【Wide Application】Workable with both 12VDC and 24VDC, which are the most common input voltage for most under cabinet LED lights.

🏳️‍🌈【Reliable After-sales Service】Provide 2-year warranty after-sales service, if you got any questions, please contact us first, we will try our best to help you.